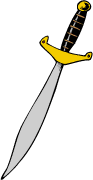 Decmber 2006 - February 2007
The most recent entries are here
---
26-Feb-07
Minsk World, Shenzhen
Happy Chinese New Year.
I hope you enjoy the pictures of the Minsk. The Minsk is an old Russian aircraft carrier that is tied up in Shenzhen. I enjoyed standing up to attention and aiming the big guns. Mum and Dad dressed in Navy uniforms and got their photos taken.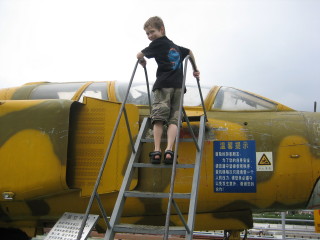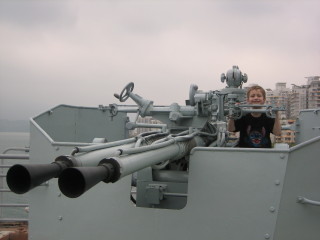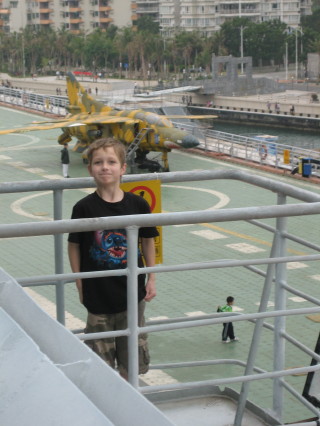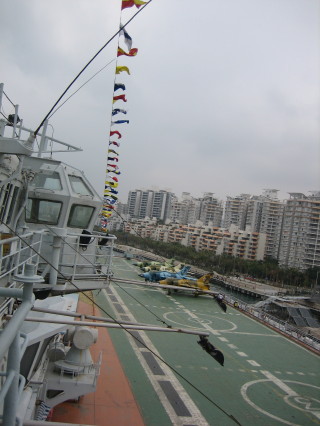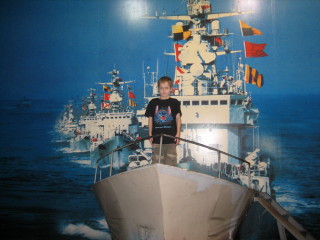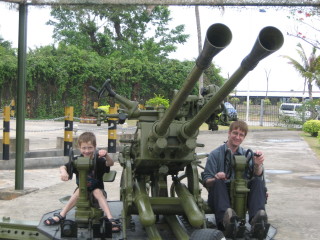 ---
16-Feb-07
Disneyland, Hong Kong
Here are some pictures of my visit to Disneyland in Hong Kong. It was fantastic to meet Stitch and have my photo taken with him and to visit the Stitch Encounter (an interactive show where Stitch talks with some of the audience). Stitch picked on Mum and called Dad an escaped space prisoner.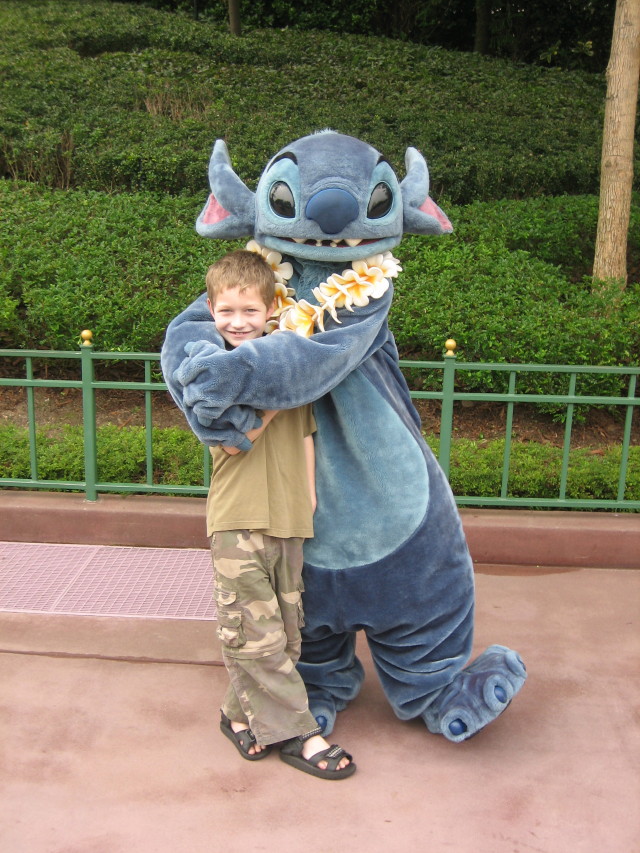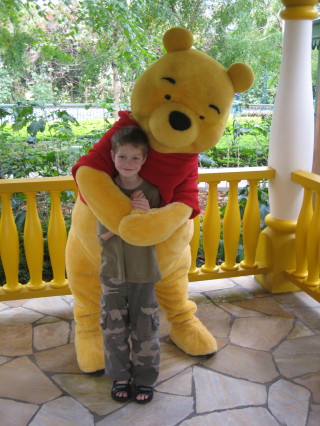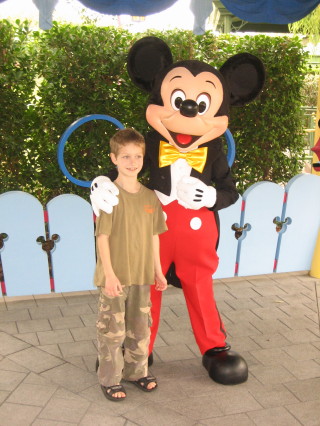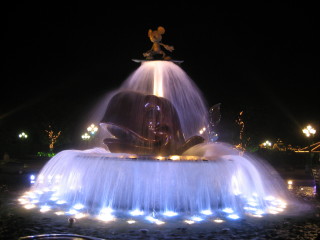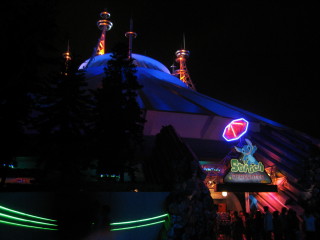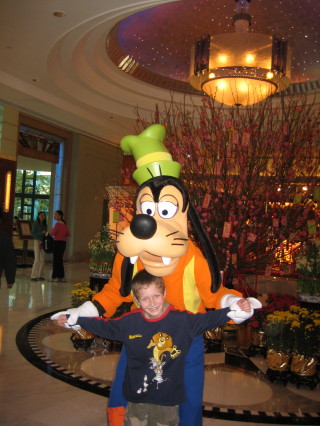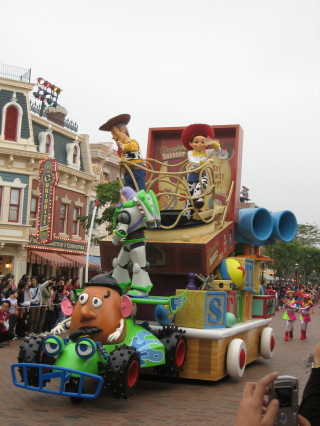 Disneyland was fascinating because of the parade of Disney Characters, the music and dancing. The musical production of The Lion King was magical. I'd like to go back to Disneyland when we go to Hong Kong on our way home.
---
12-Feb-07
Back to School
All my NZ friends are back at school after the summer holidays. Mum & Dad said I had to go back to school too. Our first field trip was to the Nanjing Muesum where I saw these cool cannons. We looked at the jade, pottery, silk and bronze dispays and I played on the Try Science computers. Some of the items were 7000 years old.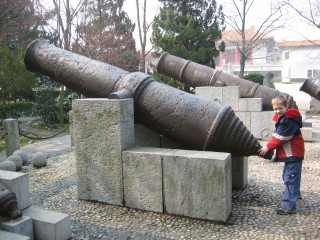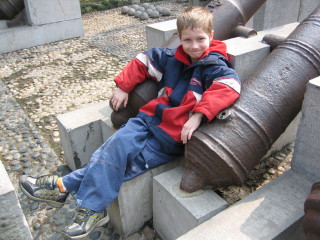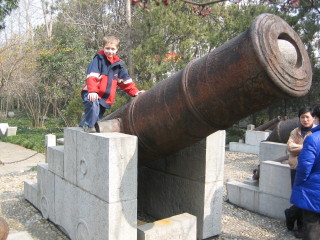 On Wednesday we go to Shenzhen and Hong Kong for the Chinese New Year "Spring Festival". We will visit several parks and muesums there too. Sorry that we haven't put much news here lately. Now that we are out exploring we'll try to put more things on our website!
---
3-Jan-07
Happy New Year
We went to Changzhou for New Year. We went there to see the China Dinosaur park. It has a "Science Alive" museum and several fun park rides (but half weren't running because it is the middle of winter and not many people go to the park at this time of year). We watched some trained birds do tricks, count numbers and collect coins. I also fed the pigeons and escaped from a raging dinosaur. We went on a boat ride that finished with a huge slide and us getting a little bit wet.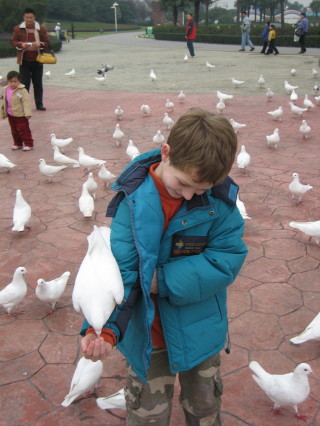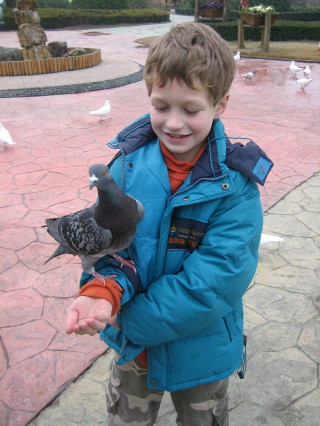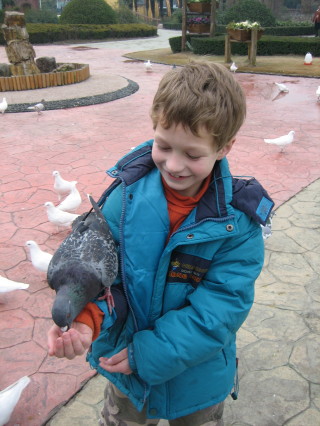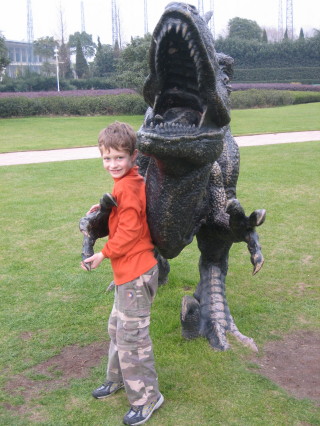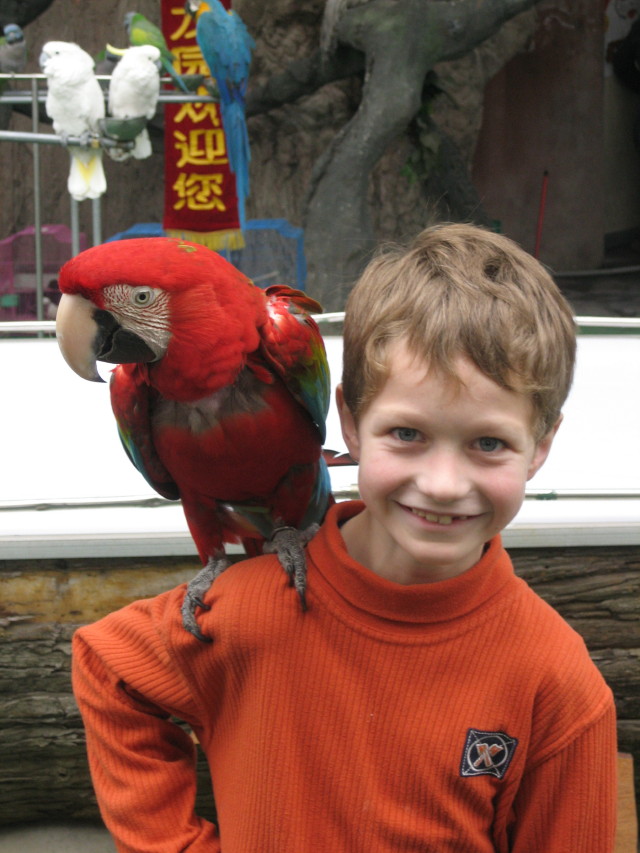 Instead of taking the bus home we took the train to Nanjing. It was much more comfortable than the bus. However, when we went to buy a bus ticket for the short trip from Nanjing to Jurong, all the seats were sold and so we stayed with friends in Nanjing and caught the bus the next day.
A White Christmas
I was hoping for a white Christmas. We got one but it was white because of the fog in Nanjing! Here is the view from our friends' 8th floor apartment on Christmas Eve and on Christmas Day!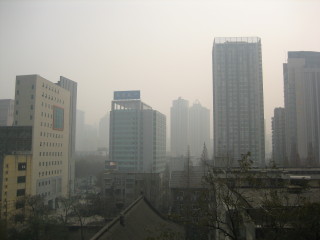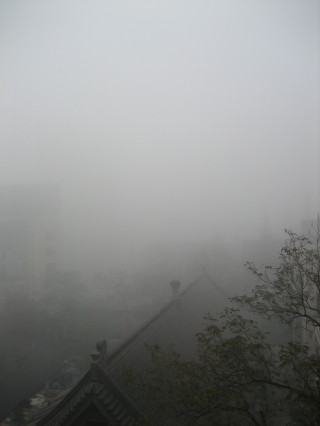 ---
23-Dec-06
Merry Christmas Everyone!
Wang Jin gave me this lovely musical Santa for Christmas. You wind it up then it turns around and plays "We Wish You a Merry Christmas".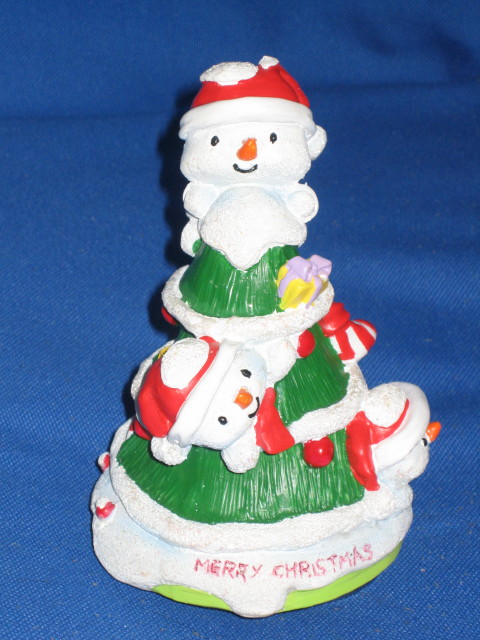 I made a video of it playing. I wanted to put the whole thing on my blog but dad said it was too big for people to download. So we made a short version. You can see it by clicking the picture above. Editor's note: it is still a 2MB file, and you may need to get the DivX codec sorry.
---
6-Dec-06
Every Day is Guy Fawkes Day
Every single day in Jurong is like Guy Fawkes day. Somewhere, near of far, someone is letting off fireworks for fun or to celebrate a wedding or a new building. When we first got here we used to think it was special and we'd race outside to try and see or find them. Now we don't care!
However, one of my new friends (his name is Ding) has got these little firecrackers that we lit and threw out the window of his apartment. They make a fantastic BOOM and echo around the apartment compound. Isn't that COOL! I asked Mum and Dad if we could buy some. Dad and I went and bought three packets of boomers and two packets of sparklers for 6 yuan (about $1.20 NZ money).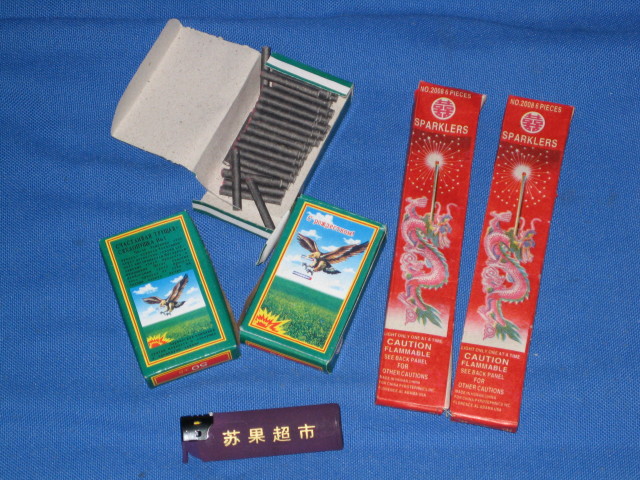 I tried the sparklers with Mum but she said I had to let off the crackers with Dad. Tonight we let off about half a packet. They were really loud: kaBOOOM!

---
Looking for my older blog entries?
Here they are: